Oscar's Projects



Oscar is currently in various musical collaborations over the past year, including playing both Alto and Tenor Sax on Stan Elliott's tracks 'Time After Time' and 'See You Next Year' - as well as performing on the Sax with Qissa at Shindig Festival for the past Two Years.

Oscar also works on his own songwriting and performance as part of the group called Gyno, a body positive Garage Rock band from Bath and Brighton. Playing LangaLand Festival, Shindig Festival, and Funk in the Forest Festival in 2019.

Also arranging and performing Saxophone pieces for band Hum Fuzz in singles such as 'Rays'. Performing and improvising with them at concerts over the recent months.



<!- Mr Blowout Sax Blog Button ->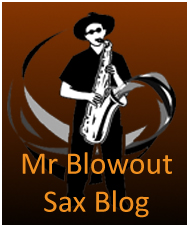 <!- Licensing Button ->