Beginners' Saxes



If you are just starting out on your own very personal saxophone journey and want to learn with Blowout Sax then we can rent you a sax to get you started and get the playing skills ready so you can select the right sax for you . Alternatively, if you are ready to buy your very own first sax or are thinking of buying one as a present for a beginner then we recommend and sell the well evolved Trevor James 'Classic'. The Trevor James 'Revolution' model is a refined version of the 'classic.'

Other recommended makes of saxophone we've seen here at Blowout Sax are the Earlham Pros.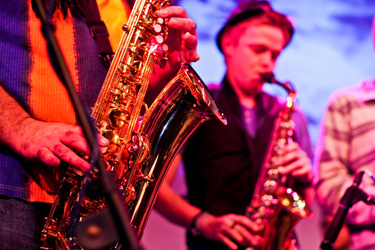 These are high quality saxes that actually do more than the job to get you playing well and have been used by Blowout Sax students over the years – They are saxes that make saxophonists play, feel and look good and are easy to play so to it helps improve . Other makes that we have sold at Blowout Sax are good value second hand - older model Elkharts, Jupiters and Evette Buffet. If you see a Yamaha YAS25 at the right price second hand that could be a strong move too. The newer Yamaha YAS 275 is a good starter sax too.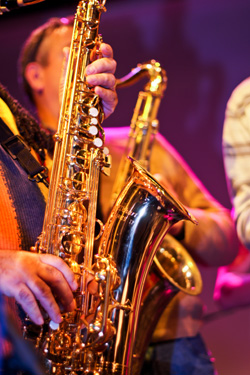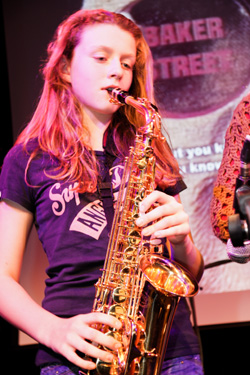 The Whole Set-up
This gift package contains all you would need to make a flying start on the 'dream machine' that is the saxophone and additional Gift vouchers if you are lucky enough to live in a Blowout Sax catchment area. (Don't worry if you are not as Anytime Sax where you can learn online is coming soon!)

Blowout Sax recommended beginners Trevor James 'Classic' saxophone perfectly set up, and Yamaha 4C mouthpiece, Neotech sling, good ligature, the correct strength reeds and the accessories Padsavers, Necksavers, Sax Stands and the highly recommended Blowout Sax Teaching Book.



<!- Mr Blowout Sax Blog Button ->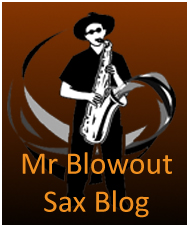 <!- Licensing Button ->