Cases



Here at Blowout Sax we only ever recommend hardback cases. Always avoid soft gig bags and here's why from Blowout Sax's founder and director, Mark Archer …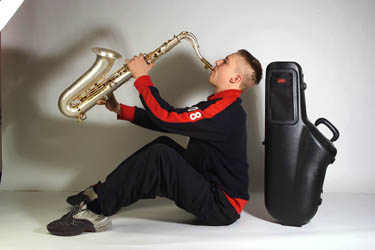 Once, soon after I started teaching, I left a student's house carrying my beautiful sax in a soft gig bag and walked into the midst of what felt like a raging hurricane. I promptly fell A over T into his hedge, losing my hat. I staggered to my next student's house covered in mud and was just starting to blow in front of his whole family when my £2-grand-plus Selmer promptly squeaked its head off! Total humiliation.

I borrowed the previous student's sax, managed to lean on a newly-painted door and, when I did finally get out of there, the car wouldn't start! What a soiree! So the moral of this misadventure is: don't have a soft gig bag. They may look cool, but in my opinion, they're useless. So, all our preferred cases have good padding and keep your sax safe from harm.




There are two types of really super-groovy case, and if you want to stop lugging your sax around in something that looks like a coffin we think these are the best of the bunch.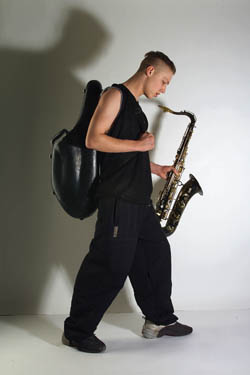 Our number 1 is the BAM, pictured right.

Mark's favourite is the Chicago-style machine-gun shaped case made in Great Britain. A sleek, elegant and effortless way to transport your dream-machine around the world.

You can even get these in some really wild colours, and with different finishes created to your own specification.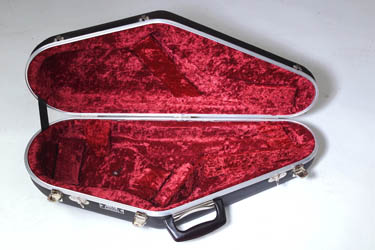 Number 2 is the Great British Hiscox case (right). These are strong, sturdy, robust and solid cases offering your sax maximum protection. Ray Colomb ace repairman likes these as 'sensible.'

They are light and comfortable with much room built in for reeds charts and slings.



<!- Mr Blowout Sax Blog Button ->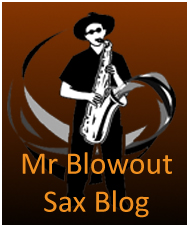 <!- Licensing Button ->