Sax Microphones




Mark Archer, Blowout Sax's founder and director recommends SD Systems' microphones.

After buying every sax microphone ever invented I have finally bought a fantastic one, called LCM. The quality of sound is superb, fat and, really captures the 'saxophone sound'! Also it can be placed on both alto and tenor. You can walk about with it and that's good news 'cus, let's face it, it's hard to keep still when you are either recording or playing live. I gasped at the beauty of my sound when I first heard it and I believe it is a vital tool for anyone gigging or recording.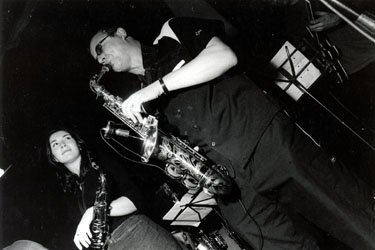 Sax Microphone-wise for a long while I have been using SD systems and these high quality specialised microphone systems are also used and endorsed by many of today's top musicians including David Sanborn, Bob Berg, Marcus Miller and the LCM 89 is recommended by Patrick Selmer as being the best saxophone mike available.


The other one which is superb especially for live work is the Shure Beta Radio transmitter as shown in the photo on the right.

As Blowout Sax Paul Jones said;
'When we are on stage , the quantity is unbelievably good....you can go up to 300 metres away and you have the freedom to move..

What I also like is I can clip the mic on my pocket when I'm not playing a tune and easily transferable from sax to sax. It is simple to use and synchronize with the receiver.' These microphones sell between £300 and £550 new at www.sax.co.uk and are occasionally available on ebay if you keep looking.




<!- Mr Blowout Sax Blog Button ->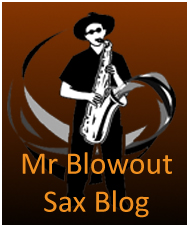 <!- Licensing Button ->