Teaching Philosophy



The Blowout Sax School is the home of an easy, fun and original approach to learning.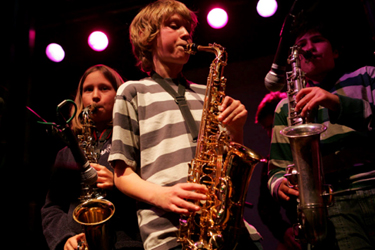 'Anyone who wants to play sax can come along, from age 8 to 88." says Blowout's founder Mark Archer 'You don't need a sax, you can just have a go and see if it's for you. We rent you them or sell you them, depending on where you want to go with it, but at least you know it's for you.'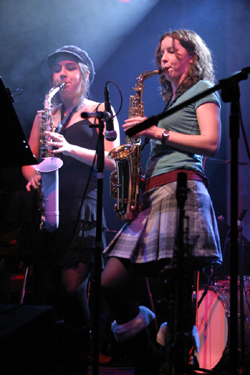 Over 200 Blowout Sax students have discovered that all you need is the desire to play. The school provides the beautiful Saxophone and experienced, inspirational teachers who teach you to play many of the glorious saxophone tunes which inspired you to learn the dream machine in the first place. The whole Blowout philosophy makes learning fun with no need to learn to read music first! A new and exciting approach developed solely by Mark Archer.

Students play completely by ear, so straight away we cut out all the rigid stuff that puts people off. We start you off getting the notes to sound beautiful, then learning some really funky tunes like 'Summertime' or 'The Pink Panther', which you can be showing off to your mates in a couple of lessons.
Ultimately we get everybody jamming because the whole point is to get people up on stage for the gig. Since we've started, we've started off dozens of people who've gone on to become superb players. Many are now taking degrees in music. The key is that we're enthusiastic, for whatever your ability - it's not about becoming a master, it's about having a laugh and developing skills you never thought you had.'

One of the things that sets Blowout apart from other forms of instrumental tuition is the performance aspect. At every Blowout gig there are in excess of 40 enthusiastic students showing off their new found skills in a very professionally organised performance. The backing band is always made up of top Bath and Bristol session musicians and all of the Blowout teachers participate.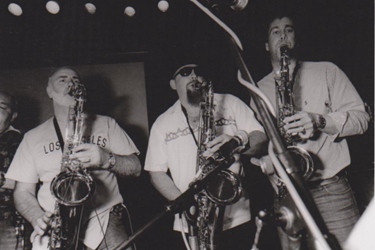 'Students will be playing pop, jazz, blues, soul and some salsa. It's classic party tunes, basically, from One Step Beyond to Green Onions, Pink Panther to Cold Sweat it'll all be there' says Mark.
'We get a top class band with session musicians from Bristol. We're giving people the experience of playing live; it gives learning a focus, a goal.'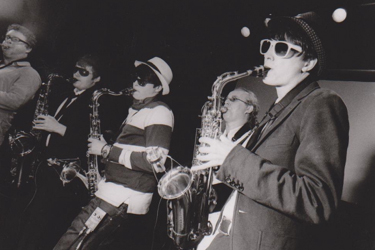 The last three concerts have been sold out. About 30 of our students will play and we're going to top it with an all star version of Zorba The Greek...'- it'll blow the roof off. It will be ugly! It will be carnage! It will be hilarious! Most of all it will be fun, man, that's always the thing.'



<!- Mr Blowout Sax Blog Button ->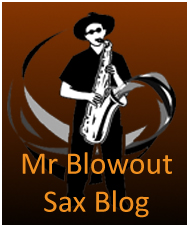 <!- Licensing Button ->