Stan the specialist



Stan teaches basic saxophone skills through the Blowout School method. This concentrates on direct music production through the playing of popular, well-known tunes. Technical facility and instrument technique are developed as and when the tune and the student demand them.

After a basic grounding on the saxophone students then choose from various pathways to progress. Some want to learn traditional staff notation or to take official saxophone grades or investigate improvisation. Like the teachers at Blowout, Stan can accommodate any of these pathways.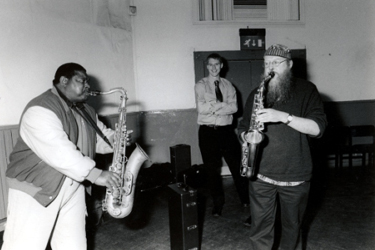 Stan's particular teaching interests are focused on the art and craft of jazz improvisation. In this area he has developed his own methodology from years of teaching experience. Stan's method does not involve the cop-that-lick approach of many internet muso 'experts'. Nor does he employ the chord/scale join-up-the-dots approach made famous by traditional jazz educationalists. In fact he sidesteps a lot of the theoretical chat and practical dead-ends that make learning to improvise normally such a depressing and frustrating task.

Stan's approach is founded on Active Hearing.
Before he or she can play, a student needs to be able to hear. Before a student can hear, he or she needs to listen. Listening, in Stan's class, is meant in the widest possible sense and includes sounds of every kind – ambient, bodily, musical or imagined.



<!- Mr Blowout Sax Blog Button ->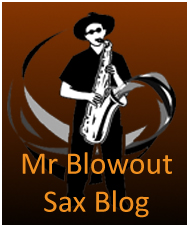 <!- Licensing Button ->