Profile - Mark Archer



Mark Archer is a self-taught saxophonist who runs the most successful saxophone teaching schools in the UK - Blowout Sax. He developed a fresh and innovative method of teaching and learning the saxophone that is so thorough and self-contained that it requires no previous musical knowledge from the student.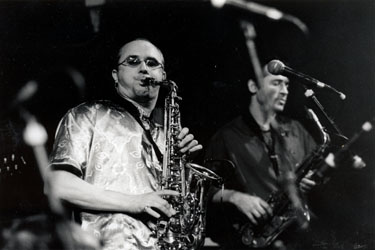 Mark Archer is the world's most experienced saxophone teacher. His expertise has enabled many many Blowout students to experience the gift of playing the saxophone. His talents lie in teaching with the idea the saxophone should sing. This is because he originated from a pop songwriters perspective so the focus is on hooks, melody and producing an absorbing and captivating tone.

From that point of departure his comprehensive study of the saxophone came from the fact that he wanted to know more, and therefore so would his students.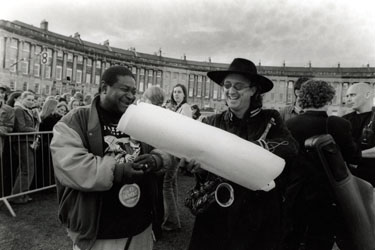 Through his teaching experience of twenty two years Mark found that students frequently wanted to play certain tunes that as yet, no-one had transcribed. Mark was sensitive to his students' sense of frustration and responded by assembling a repertoire of inspirational saxophone books that are both appealing and unique. The result is an incredible series of Blowout Books, compiled over the past two decades. This is the most comprehensive collection of the greatest saxophone tunes.

Mark also has a European Business degree and also has written The Guide To Running A Successful Blowout Sax School as he looks to expand the Blowout Sax throughout the UK.



<!- Mr Blowout Sax Blog Button ->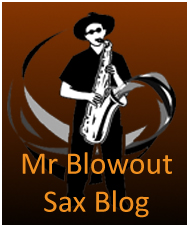 <!- Licensing Button ->