Projects



One of Mark Archer's current projects is writing a saxophone musical with scriptwriter Sarah Curwen.
The story of 'The Devil's Horn' :
A struggling saxophonist wins the talent contest of a lifetime but finds heís been handed a poisoned chalice.
Exploited by his manager, heís the unwitting recipient of The Devilís Horn Ė a demonic sax prised from Hades, Lord of the Underworld.
Playing this sax has unforeseen repercussions which embroil him in a deadly game of theft, lust and revenge. Can his love survive the ultimate test and break the curse of The Devilís Horn?
Set in the 80s, The Devilís Horn brings together the greatest popular saxophone tunes of all time played live in a spine-tingling mythical tale of ambition, betrayal and love.

Another of Mark's projects is the history of our own beloved Blowout Saxophone School. It's entitled 'The Orange Saxophone' - now read on...
Many people fantasize about playing the sax. They see themselves up on stage with a glittering brass instrument in their hands thrilling an adoring audience. Some go a step beyond fantasy and buy a saxophone, seek out a teacher, follow a course of lessons and practice to get themselves on that stage.
This is the story of someone who ventured way beyond these ambitions. Mark Andrew Archer attempted something totally untried in the British music scene - he founded a school dedicated solely to the learning and teaching of saxophone artistry.
The Blowout Saxophone School was inaugurated some twenty years ago by an impoverished singer/songwriter with a business degree, a saxophone and a totally impractical plan - to lure music hungry people of all ages into the delights of active music making.
The Orange Saxophone is the story of the School's beginnings, its students, its successes and its frustrations. The story covers the early days when the School was sited up a rickety staircase next to (appropriately) Bath's Hospital for the Deaf to its current site on Bath's North Parade bridge.

Since its founding hundreds of students from all walks of life have graduated from the School and a stream of celebrities in music, sport and politics have crossed the threshold of the little toll house on the bridge.

This is a unique story of a unique institution sited in a most unusual location in Britain's World Heritage City of Bath.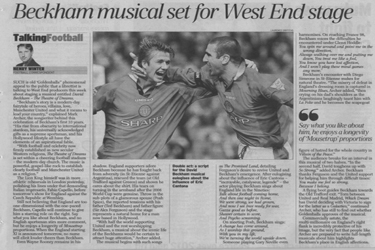 The other aspect of this creative individual called Mark Archer is his songwriting and instrumentals. He has written over 200 songs some even in French over 20 years and over 50 pieces of music. Based on this songbook he has written Beckham - The Theatre of Dreams in 2005.

Currently Mark is writing new material with a diverse set of songs and instrumentals for a new CD of music with Gypie Mayo -- the former Yardbirds and Dr Feelgood guitarist and co-writer of the famous track 'Milk and Alcohol'.



<!- Mr Blowout Sax Blog Button ->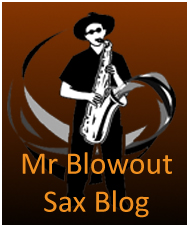 <!- Licensing Button ->